Hungover from devouring Mother's Day bon bons (or bourbon)? Fatigued from reading heart-wrenching notes & tear-jerking Facebook posts? Yeah, same. So we whipped up a list of mom puns that are kinda like Hallmark greeting cards but doused with *actual* motherhood truths...sans flower bouquets, organic lavender candles, and (stressful) brunch with your fam.
Mompunzal 💁
A mom with super long hair because she doesn't have time to hit up a salon. At least she looks like Cher (even if it's unintentional).
Momager 📱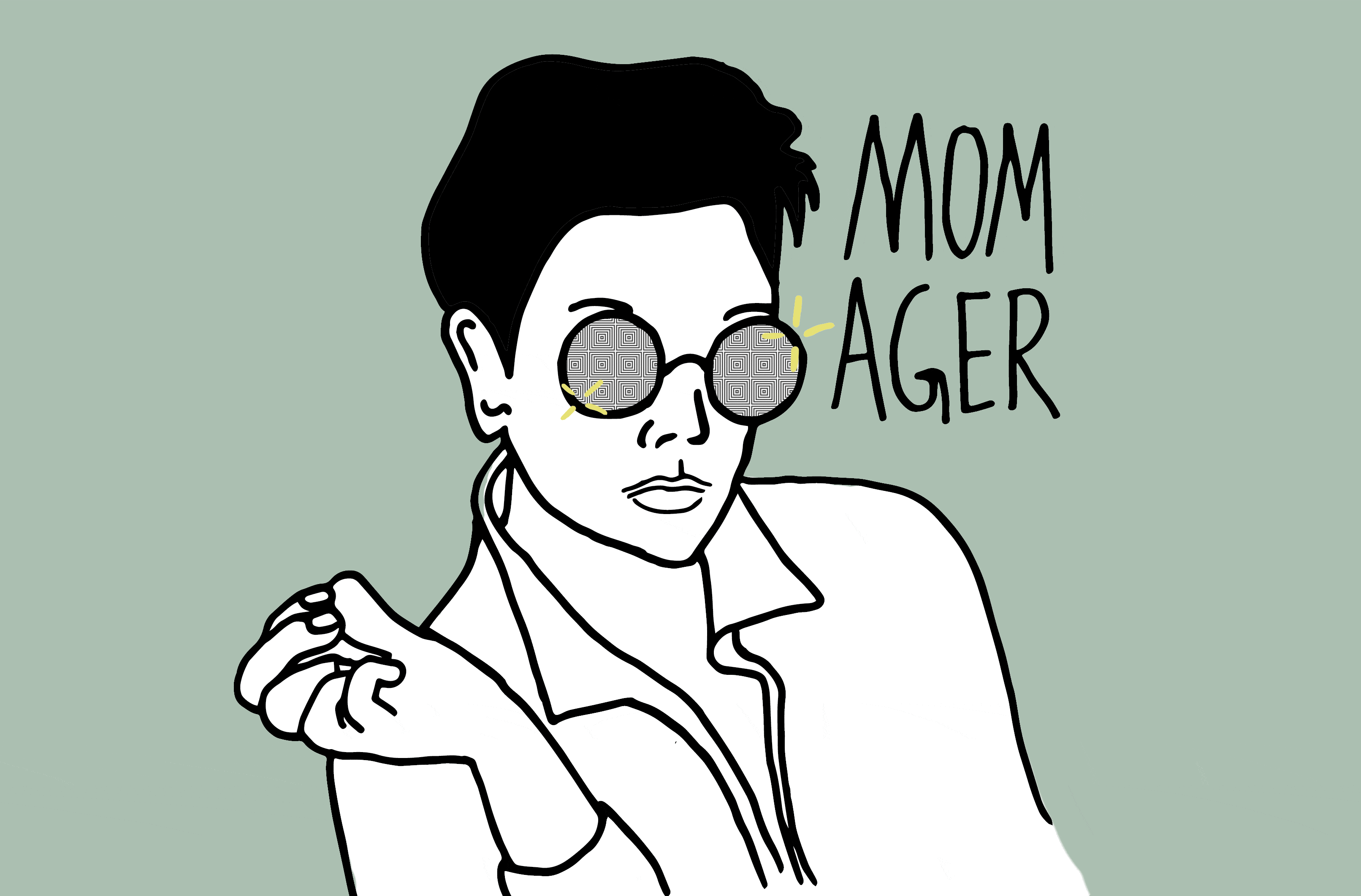 When you see that your children are in need of some career direction so you get your full-blown momager on.
momomomomomom 🍩

The identity you take on when a dozen chocolate filled donuts are in front of you. Never ever feel bad for not saving any for the kids or spouse. 
Motherplucker! 😫
What you scream while neurotically plucking out a rogue chin hair. Yup, we have 'em too. 
LeMOMade 🍋
When you drink too many summer spritzers...and spritz in your pants. (We're simply living our best lives.)
Motherbored 😴

When you're over it at your kid's spelling bee/play/college graduation and ready to hit the bar...just kidding...your bed.
Mums the Word 😒
Seriously tho, why does it seem like 99.9% of your spawn's vocabulary is "Muuuuuuuuuuuuum!"???? 
OptiMom Time 💪
When you aren't late to drop your kid off at school...so what if it's for the first time and your kids are high school seniors?
~*If you're a pun pro, you should totally submit your work to Dribble Scribbles (psst...you can win up to 7 pairs of Icon and a bunch of other swanky prizes). Learn more about Icon's first creative compeetition here.*~
Illustrations by Bridget Collins